Zumba Workout for Employees
In any office, factory, company or enterprise, big or small, it is very common to find employees suffering from different health issues. Majority of these health issues are associated with changed lifestyle and unhealthy diet. The decreasing timeline for deadlines is making everyone stressed out. Especially the fast-growing countries like UAE are facing a lot of pressure related to the health of the employees in every company. To tackle the problem, the companies are approaching healthcare providers like Indus Health Plus and providing their employees specially designed health care packages.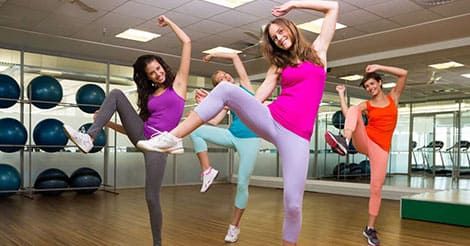 Under such packages, different exercise regimes are also included for example Zumba. Zumba is one of the best dance programs that help in toning the whole body. It is perfect for those who are not comfortable with the gym machines. It is not only fun to indulge in Zumba but it also helps to reduce the stress of employees. Zumba reduces the pressure on joints, increases metabolism and helps in keeping the workforce in shape.
Experts who take care of every individual participating in the workout sessions conduct the sessions. You can choose to hold the sessions in your premises or you can send the employees to our centres as well. The timings of the Zumba sessions are allotted as per the client's choice.
In case any of your employees cannot dance for some health issues, s/he can pick up other options like Yoga etc. as well. The main aim of any of these sessions is to ensure that your employees, as well as the management, live a stress-free life. It is essential to increase the body movement to ensure that their metabolism works fine which will reduce the chances of lifestyle diseases after some years.
Do write to us nbsp;to know more about the zumba session or any other sessions of corporate wellness programs, we can have with your organization.