Executive Health Checkups for UAE Employees
A healthy lifestyle is crucial for a successful career, especially in the corporate world. Late night meetings, extra work time, deadlines have become an indispensable part of everyone's professional life. Nowadays, several organizations have also initiated specially designed executive wellness programs including health checkups for their teams. An executive physical exam gives an overview of the health status of the employees while helping to detect any probable disease at an early stage.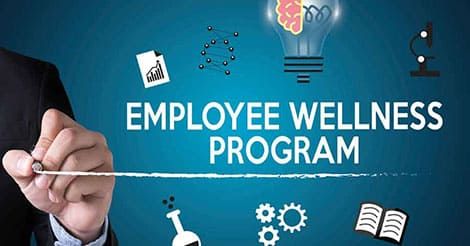 Lifestyle diseases like diabetes, obesity and hypertension are very much common in UAE. All these diseases share some common reasons like unhealthy food habits, lack of exercise, stress at workplace, bad habits such as smoking and drinking etc. UAE cities like Sharjah, Abu-Dhabi, Dubai are developing rapidly and experiencing transformation in industries, and lifestyle. Creating awareness about health and fitness has become highly important for the urban population and regular health checkups help in health risk assessment.
Common Health Issues in UAE
Obesity

Around 47.5% population of UAE is overweight with 13% being obese. It is a growing health concern as obesity leads to other diseases such as hypertension, diabetes and cardio vascular disease.

Diabetes

Around 19%, people suffer diabetes in UAE. This is mainly due to excess consumption of processed and junk food, cold drinks, consumption of alcohol etc.

Hypertension

Stress can be one of the main reasons for hypertension apart from obesity, lack of exercise and so on. The people suffering from hypertension are a whopping 40.8% and it is a worrisome thing for the government as well.

Heart Disease

Heart disease is commonly found in UAE with 30% people suffering from cardiovascular diseases. It is happening due to lack of exercise, junk food, work stress and overall changed lifestyle. Almost 32% people in UAE do not exercise regularly.
These health issues have been the major concerns for the government and organizations, so they consider wellness programs and health checkups the most important solutions to tackle it. Today, many companies offer their workforce special executive wellness program designed by experts, these programs not only include executive check up, but also fitness sessions, workshops, counseling and activities like zumba, aerobics etc. A pre-employee health check up is also included to ensure the hiring of suitable candidates as per the job responsibilities.
Benefits of Regular Executive Health Checkup Packages
Lowered Absenteeism

Executive health check up helps in identifying the diseases at an early stage which enables quicker and faster treatments for the employees. Timely diagnosis of health conditions ensures low stress and improved productivity for the employees which in turn reduce the absenteeism among the employees. The company, as well as the employees, benefit from increased productivity.

Reduced Chronic Diseases

The diseases like diabetes or hypertension are chronic diseases which affect the vital organs. Regular health checkups identify them at the initial stage and help to treat them on time; it also saves the personal healthcare cost of the employee. The health plans will be quite useful to employees in maintaining a fit and healthy lifestyle.

Stronger Employee-Employer Bond

When your employees are fit and healthy ultimately it makes their professional as well as personal life a lot better.
These executive health checkup if conducted regularly it will take care of employees' health and also strengthen the bond between the company and the employees.

Onsite Health Screening

Onsite health screening is considered among the best methods as they are conducted at the workplace. This becomes cost-effective for the company and convenient for the employees.
A healthy team is the main foundation pillar for an organization. Increasing number of companies is opting for wellness programs that are designed by preventive care experts. Indus Health Plus offers customized corporate health checkups suitable to every industry. Fill up the query form and our corporate team will get in touch with you for further discussion.