Executive Health Checkup - To Improve Productivity
Increase in mental stress and workload is the common reason that can impact one's health. Thus, monitoring health at regular intervals is mandatory for each one of us. It is the best way to cope with health risks. Health screening amongst employees improves productivity, reduces absenteeism, builds trust and loyalty in the executives. Here the executive health checkup comes into play.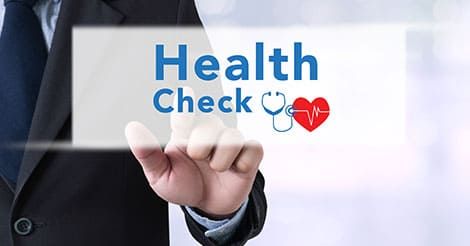 The Executive Health Checkup aims to extend the life expectancy, avoid premature death and promotes a quality lifestyle for individuals with a disability or disease. 'Prevention is better than cure,' isn't it? The early detection of ailments and prevention of various diseases reduces health risks and helps people to stay fit before it's too late.
Corporate culture is more stressful and hectic. This is the reason why there is a need for executive health check-up in corporate companies. The annual employee health checkup programs are held to boost confidence and productivity in the workforce. This is why such comprehensive medical checkup packages are grabbing attention everywhere.
Importance of Executive Health Checkup
Lack of sleep, night shifts, rigid and long working hours, personal and professional stress, unhealthy dietary habits and inactive lifestyle are the causes of lifestyle diseases like diabetes, hypertension, depression, and obesity. An executive spends most of his day at the workplace. Thus, he might not be able to produce and deliver as per the set timelines in the organization.
Due to this hectic schedule executives are becoming prone to the above lifestyle diseases. These unforeseen diseases and health issues cause low productivity. To increase the work productivity company should organize medical checkups to keep the fitness of the employees in check.
Benefits of Executive Medical Checkup
The customized corporate checkup packages are of great help to an organization to promote a successful business. Few benefits of this kind of checkup are listed below:
Decreases absenteeism
Reduces stress levels
Increases work productivity
Boosts confidence and trust
Decrease in healthcare cost and medical expenses
Higher retention rate of resources
The executive checkup have the ability to combat work-related issues and health hazards very effectively. Any health condition or disease detected at an early stage can be treated effectively and reduce costs incurred in case of emergencies or hospital visits at later stages. Many employers plan health checkups before recruiting an employee - pre-employment checkups. These checks ensure that hale and hearty people are hired in the company. The routine executive checkups help in early detection of various health and lifestyle disorders and counsel the employees to manage stress effectively.
If you want a successful business venture it is essential to maintain a healthy workforce and work environment in the company. Take initiative now! Book an appointment with our healthcare experts to know more about the executive health checkup.