A Detailed Insight of Employee's Health Challenges at Workplace
Most of the companies are aware of the fact that a healthy and positive work environment increases the employees's work productivity which further results in better gains for the company on business front as well as employee happiness.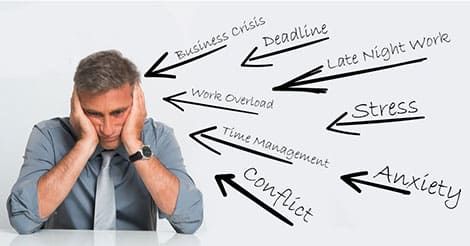 Introducing innovative concepts like activities for stress relief and team building have been proving helpful as these help the team to bond well, work better and stay away for stress. As a part of these employee welfare initiatives, many organizations have started workplace wellness challenges for improving the employee's productivity. These health initiatives help the organizations tackle many workplace challenges in a better way. Let's see how it can be done.
Mental Health Problem
This is the most common problem that is created due to excessive work-stress. Emotional stress issues can be treated successfully by the counselling. Due to the work-related anxiety resulting from deadlines and targets, many employees feel uneasy, distressed and worried. Another symptom is depression, which is a feeling of inadequacy and extreme sadness that can last for a long time. Many businesses consult wellness experts to get a customized employee wellness plan appropriate for their specific industry demands and challenges which proves to be useful to reduce conditions like depression and anxiety among the employees. Wellness plan may include expert advice, recreational activities, motivational speeches and individual counselling as needed.
Stress-Related Health Problems
Apart from the mental health problems, you may face some physical health problems. These are as follows:
Stress can give rise to asthma.
Stress is the main reason for severe headaches
Excessive stress leads to an increase in blood sugar levels which may result in diabetes
High blood pressure and health related problems are associated with stress.
How Can You Reduce The Work-Related Stress?
In order to reduce the work related stress, several organizations are introducing specially designed workplace health and wellbeing programs. These programs not only offer advice but also prove to be a real stress-buster for employees at all levels. Let's see how it happens.
Encourage Your Employees to Participate In Wellness Programs

The workplace wellness programs bring the teams together and create strong bonding at people working at different levels. It not only improves stress levels but also improves communication among team members. If employees work out together or attend a yoga session or healthy recipe cooking competition together, it surely impacts the work environment positively.

Better Communication amongst the Employees and Management

Open communication with your employees can reduce their anxiety and stress. Open communication helps to accelerate work process which gets reflected in enhanced productivity at every level.

Improve Physical Fitness

Several industries need the workforce to be physically fit in order to deliver better results. Keeping this in mind, many workplace wellness programs include several fitness activities which strengthen physical stamina and energy of the employees.
Investing in the right type of employee wellness plan is highly essential as it helps to handle workforce wellness challenges in a better way. If your workforce is mentally and physically healthy, you can achieve your organization's objectives faster and better.
Getting in touch with wellness experts may help to solve all the queries related to getting the appropriate employee wellness program suited to the needs of your workforce. Please fill up the query form so that our wellness experts can get in touch with you and offer an ideal package.