Employee Medical Counselling
According to the studies, non-communicable diseases in the United Arab Emirates (UAE) cause around 34.9% of total deaths. Out of these deaths, around 13.5% are caused by cancer only. Unfortunately, in UAE, the number of patients suffering from lifestyle diseases is very high. These diseases include obesity, diabetes and cardiovascular disorders, which further bring a large number of complications. Apart from these diseases, stress, anxiety and other mental health issues are also on the rise. In order to control such diseases before they become life-threatening, it is very important for the companies to have employee medical counselling.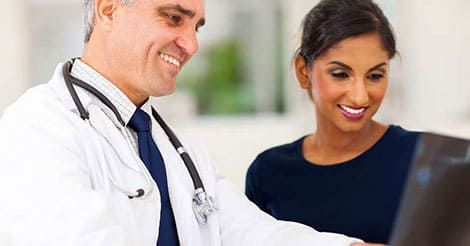 We, at Indus Health Plus provide special corporate packages, which cover free doctor counselling. During these counselling sessions, the doctors examine the patients for different disorders and provide emotional and medical support to cope up with the lifestyle and other diseases. Such sessions not only help the patients but also provide the companies with a better and healthier workforce.
Benefits of medical counselling for employees:
The employees get free access to the doctors and medical tests.
It provides them with an opportunity to detect the disease in the early stage.
The employee health check-up plans increase the working capacity of the employee.
The minor lifestyle changes bring positive changes like lesser absentisum, motivated workforce and greater bonding between teams.
Benefits for the company:
Corporate health checkups increase the trust in the company.
It helps in achieving the targets.
It helps in reducing the incidents of medical leaves.
It helps in managing the workforce in a more productive way.
Do contact us if your organization is looking for doctors' counselling for your team. Our executive will get back to you at the earliest.